2.4G 6CH 6Axis Gyroscope GPS UH60 Coast Guard Rescue Helicopter,made with carbon fiber composite material, high strength good toughness, impact resistance, no deformation, and durable use.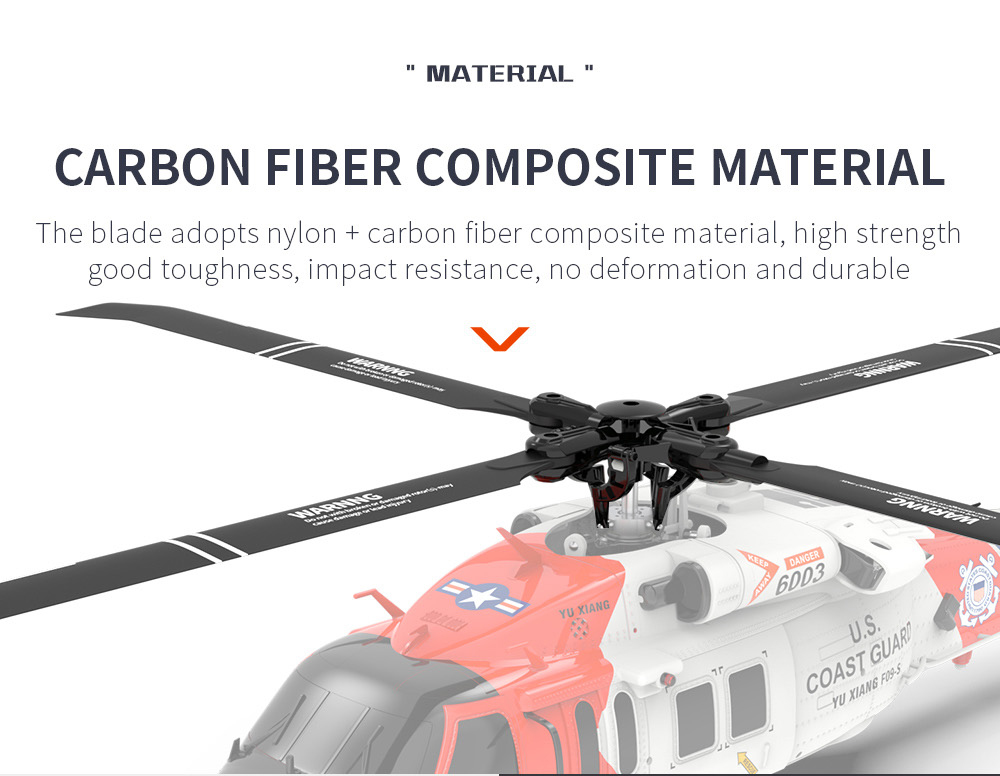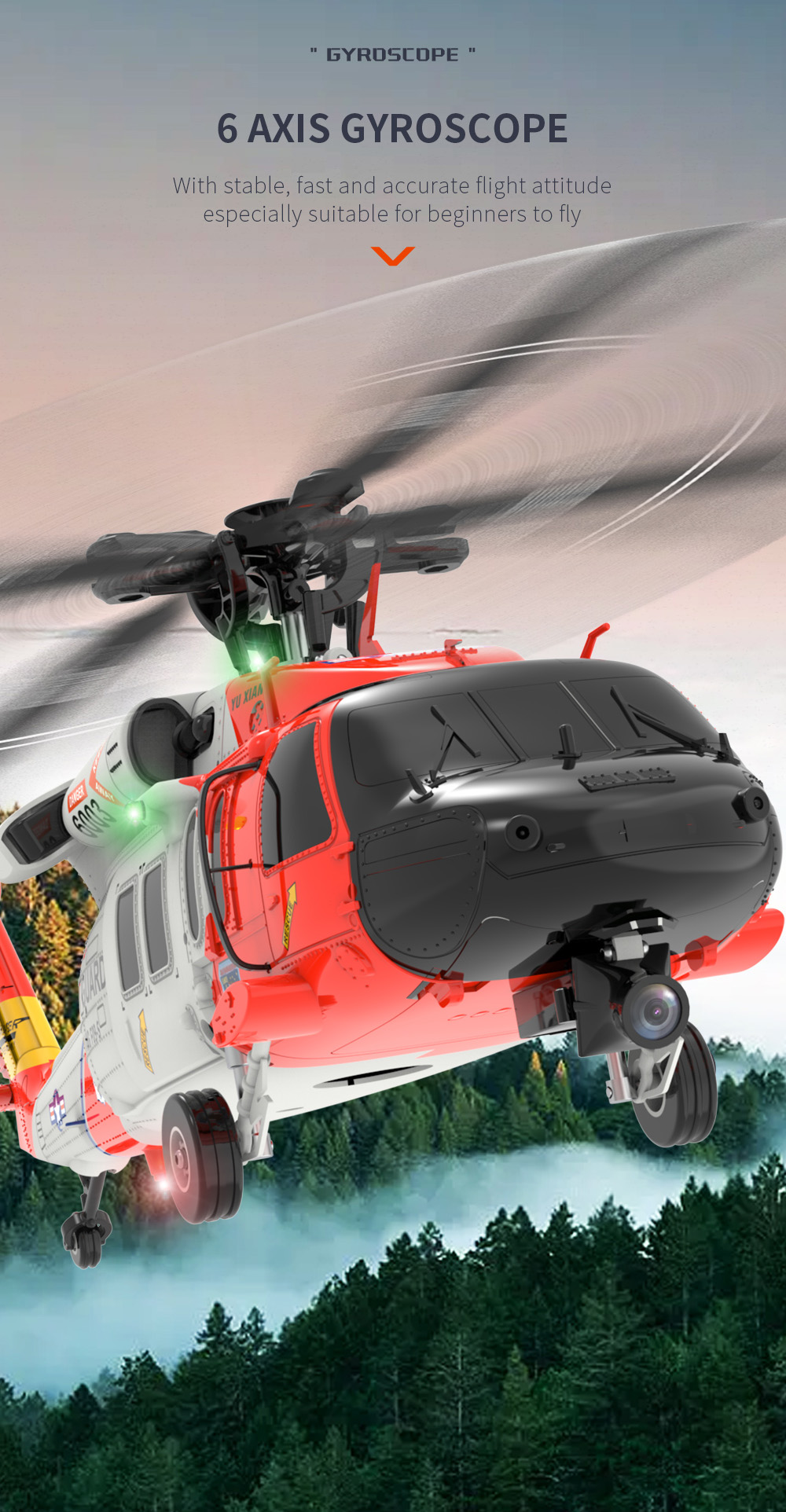 Powerful brushless motors with 6 axis gyroscope and GPS +Optical flow dual positioning functions make it stable,fast and accurate flight attitude. especially suitable for beginners to fly.  Support VR Goggles transmission and 5.8G transmission for first-person vision to enjoy the wonderful flying moment.
GPS Intelligent satellite positioning support Automatically return anytime and anywhere to enjoy the new intelligent operation experience with Enough Safety! Can achieve Out of Control,Low Power, Straight line and One Key Back.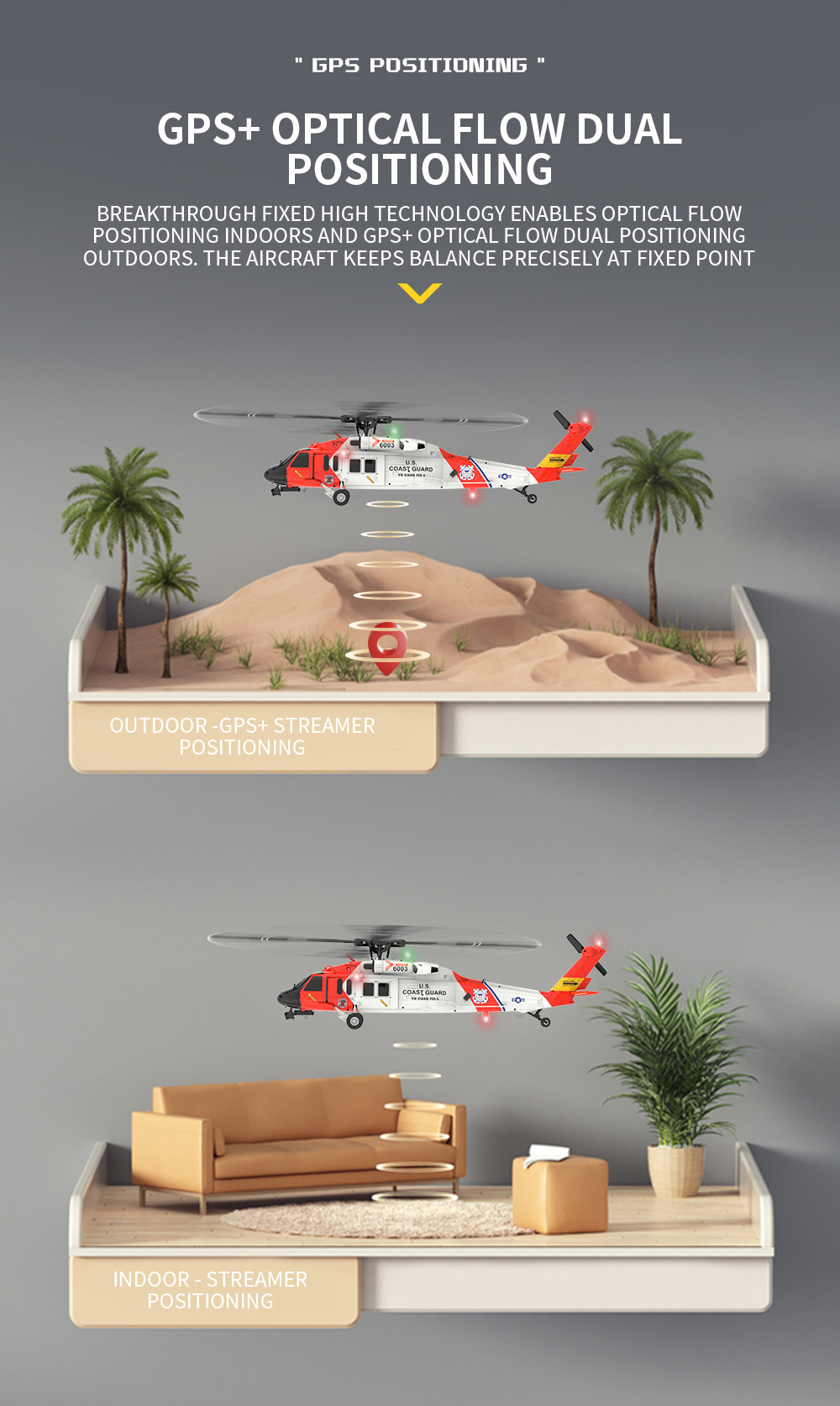 With highly detailed design details, and moveable 2 sides doors, an authentic appearance with shock absorbers and landing gears.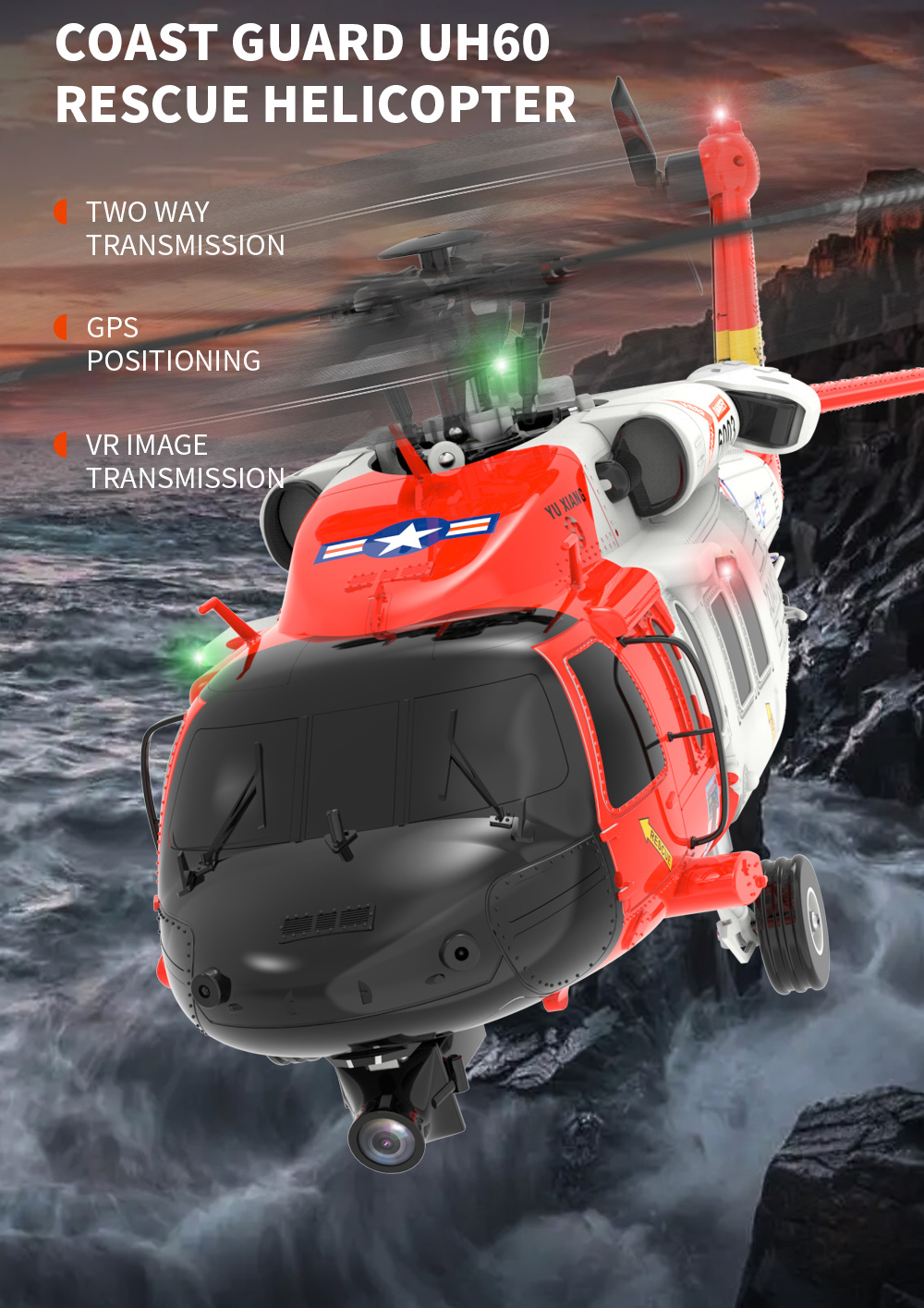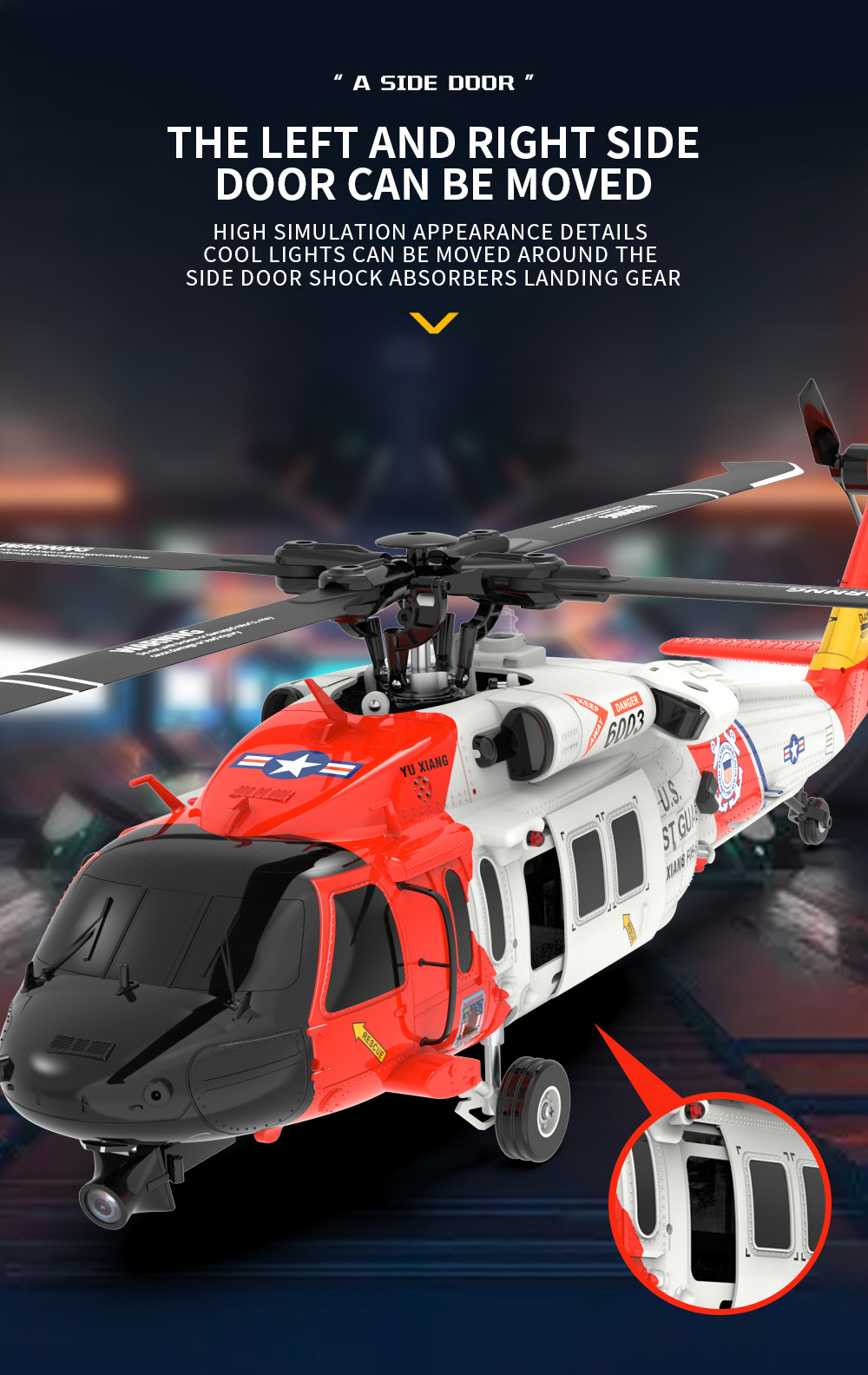 Just take the UH60 Coast Guard Rescue Helicopter to enjoy the excellent flight moment!
---
Post time: Nov-14-2022